Swedish chanteuse
Lykke Li
reminds us of a beautiful fusion of Kylie Minogue and Feist. Merging the pop princess diva attitude with a charismatic but awkward charm Lykke has all she needs to catapult herself into a throne currently occupied by fellow ice queen Bjork.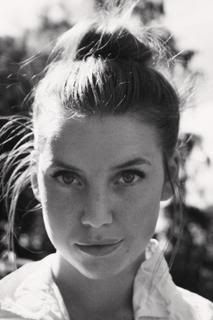 Recently the Scandinavian songstress teamed up with
Peter Bjorn & John
over at CMJ to do guest vocals on the inescapable whistle driven anthem 'Young Folks'. With a blossoming relationship developing between the two acts Bjorn has recently produced
Lykke's debut EP titled 'Little Bit' and the two have set to work on her full-length album. The title track from her EP, 'Little Bit', will be her debut single and the lyrics encapsulate her blend of self-assurance and vulnerability flawlessly.
"And for you I keep my legs apart / and forget about my tainted heart ... / I will do it, push the button, pull the trigger, climb a mountain, jump off a cliff 'cause you're my baby / I love you love you a little bit."
This infectious single is a current favourite of ours and is a song that everyone will find themselves humming giddily. The video to accompany the single is directed by Mattias Montero. Other tracks on the EP such as 'Everybody But Me' show a more delicate, pleading Lykke and make it impossible for any listener not to feel a warmth to her and get drawn into her susceptibility.
Already hugely popular act in her home nation Lykke will be over in the UK supporting fellow Swedes The Shout Out Louds at The Borderline on Nov 26th having supported them across their European tour.
(William Street)